THE GEAR
The gear that any musician uses is a very personal choice, based on a number of factors including desired sound, performance, reliability, variety, options and equally as important for me personally, the relationships that are developed with the companies that produce the products. In my opinion there is NO drum, cymbal, or gear related product or company that is "the best" for everyone, we all choose the gear that is the best for each of us and our tastes and preferences.

I am honored and proud to use the following products as they are my personal choice in getting the sound, quality and performance that I have always strived for. I am blessed and grateful to have the partnerships that I have and to endorse these companies that share in my passion and devotion to drumming, education, community, innovation and quality.

Thanks to all of the great people and companies that I have the pleasure of partnering with to develop such amazing relationships in drumming!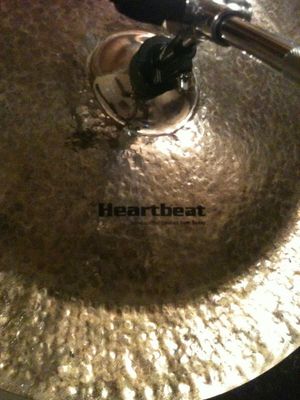 Heartbeat Cymbals
10" Custom Series Splash
12" Custom Series Splash
16" Custom Series Hi Hats
17" Custom Series Crash
18" Rock Series China
19" Custom Series Crash
20" Custom Series Crash
20" Custom Series Medium Ride
20" Raw Series Crash
20" Raw Series China
22" Raw Series Ride
22" Rock Series Ride