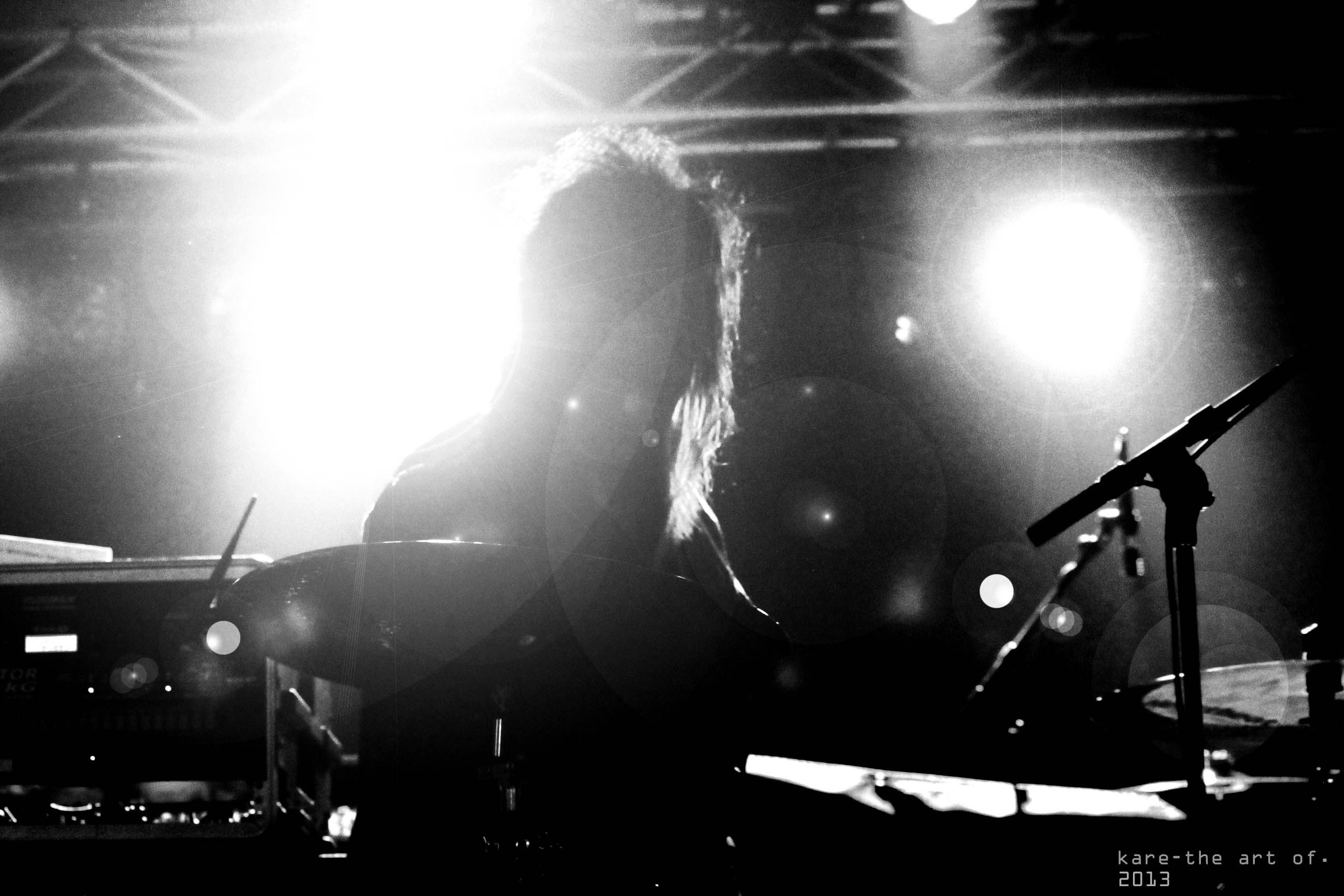 So you have your first audition and you don't know where to start... This is an extremely important topic that every drummer and musician should be aware of and prepared for yet it isn't something that many of us actually get a lot of guidance with and that is the audition process. I have assisted many of my students in preparing for auditions and, although there are many different types and level of auditions that we may encounter, there are some basic principals and good practices that will definitely be helpful in any audition situation. I have gone to tons of auditions of all levels over the years and I learned on the fly how to approach them. As I got more experience, I have learned what to do and what not to do. Definitely some eye opening situations so hopefully this series will be helpful to some of you.  
If you have ever auditioned for a band or a gig, you would probably agree that we want to be our absolute best in every way when we are hoping to impress those that we are working to get a gig with. Much like a job interview, if you really want the gig, you have to put in the preparation time and work to present your best self in order to be a stand out as THE drummer that should be chosen for the job. Depending on who you are and where you currently are in your drumming journey, auditions can be more casual or more formal depending on what type and level the band or artist is that you are auditioning for.  
If you are just starting out in getting experience with playing live with other musicians and haven't played with a lot of bands yet, you may be auditioning for band that is just starting out and looking for like minded players that are into the same type of music to write and record with and/or to play cover tunes with. This may also be the case if you are an experienced drummer who is looking for a part time, fun gig as an opportunity to get out and write and record music and play live with other players. In this case you may not be auditioning for a paying gig with a working band however if you are just starting out, you should approach this type of audition in the same way you would if you were earning a living as a paid, career musician. The stakes may not be as high to get the gig but the way you represent yourself and your playing is your calling card and you want to make the best impression if you really want to seize the opportunity and to develop a great reputation.  
If you are a more seasoned drummer who plays for a living, you have a little bit more on the line when you are auditioning for a band or an artist. In this case getting the gig is going to pay the bills, or at least some of them, so this is where the parallels of an audition being a lot more like a job interview come into play. All of the practice and hard work that you have put into your drumming up to this point in your career are obviously going to help you with being ready however there are still some things that we will have to be ready and prepared for with each audition. Since there is a ton of valuable information to talk about regarding auditions, Next, let's get into some different situations, types of auditions, dos and dont's and ways to effectively be prepared for them.  
There are obviously a number of ways that we might get gigs, if you are busy, gigging drummer in your local area you may have already built a solid reputation for yourself as a great drummer so you may be asked to simply join a band if people are familiar with you and your playing without ever going through an audition with a band or an artist. This is true on National and International levels as well, if you have played and toured as a gigging drummer with bigger name artists and acts, you probably have made lots of contacts and have played in front of many bands and artists that may already be familiar with your skills, abilities and playing style as drummer. In this case you may be contacted directly by a band, artist or their management team about your availability and interest in working with them. For example, if you were touring with a band as supporting act for other bands, you may already have developed a great relationship with many of the musicians that you were out touring with eventhough you weren't actually playing with their band. This is how I got a number of my gigs. 
Sometimes in these situations a band or artist may contact you because they are familiar with your playing and invite you to an audition. Many bigger, well known artists and bands may have "closed" auditions meaning that they are not generally advertised to the public and only musicians that are contacted directly about the opportunity may even know about them. Higher profile gigs are usually like this and the musicians that the artists or bands are interested in having audition are often "hand picked". The other type of auditions are typically called "open" auditions, these are the type of auditions that anyone can participate in. Usually these type of auditions are the ones that may be advertised in musician's trade media or a social media, etc., in which you would typically need to submit a press kit to the band, artist or their management team. Typically your press kit would include your bio, your resume of the bands and artist you have already worked with, samples of your work, photos, videos, of your playing, etc. Once your press kit is reviewed and the band or artist is interested in you as a drummer, they invite you to an audition. Often when you get to these auditions there may be a group of other drummers there doing the same thing you are, waiting to get their shot in playing with the band or artist. 
Drumming gigs like theater productions, broadway shows or a big name artists may be handled by a music director for the show, production or artist. These types of auditions are often not open to the public and the musicians that a music director may be interested in are also usually referred or hand picked to audition.
There are a number of things for us to consider when preparing for auditions, some things that we should do are universal for any audition situation and there are some other things that we may need to do specifically based on the auditions themselves. I have gone to numerous auditions in my career and they were all unique in their own way because the situations and people involved are always different. When preparing for auditions, our priority is always first and foremost to be able to play and perform at our highest level. Be sure to be ready to deliver and to showcase who you are as a drummer and musician. If you are attending an audition in which you personally know the band or artist that asked you to play with them, the audition will probably feel a bit more casual depending on the relationship that you have with the band or artist. 
For example, you may be invited to the band's rehearsal space to play with them so that you and they can get a sense of how things feel together musically. Don't let the casual element of the situation prevent you from being prepared. The band will most likely give you a list of songs to learn for the audition. They will probably choose songs that they always play and maybe a few that they think might pose some challenges to you, the drummer. Take learning these songs seriously and put in the work so that you can play them without too much thinking. When you audition, there is a lot to think about and it takes awhile to warm up and feel comfortable with the band, being prepared will reduce your stress level.  If the band says something like "just come over and we'll jam", this can be a very disorganized situation and you may not be able to give your best impression if you aren't familiar with the band's repetoire. If at all possible, I strongly suggest that you ask them for at least a short list of songs in advance to prepare with for the audition. This is going to give you an advantage before you even get there. 
If you do get a list of songs that you will be playing at the audition, don't be afraid to sit down and chart out notes for yourself when preparing. If you are going to be playing cover songs that you are already somewhat familiar with, you won't have as much pressure on yourself however, if you are auditioning for a band that plays their own material, you may be much more unfamiliar with the songs. I have auditioned for bands that send me their original songs and sometimes they are songs that I have never heard before so I initially had zero point of reference with them. In this case, I usually sit down and chart out the songs so that I can become familiar with the arrangements and parts. This is a great way to prepare and sometimes I will even take my notes with me to an audition as a point of reference. This shows the band or artist that you take their music and the process of possibly being a part of the band seriously. In any audition situation, the more prepared you are, the better you will play and perform. If the band or artist is in your area, do your research, try to see them perform live if possible and/or check to see if they have any live videos or recorded performances on Youtube, Social Media, or their website. 
Of course there are certain things that go without saying when preparing for an audition - practice and be ready to deliver, leave an amazing impression by your performance - exhibit your own personal style, brand and approach as a drummer and musician.  When auditioning for a higher profile national or international band, artist or production there are a few things that will most likely already be established before you even arrive at the audition. If you were chosen to audition after expressing interest and/or sending the band, artist or their management team a press kit, they have already determined that your playing skills and abilities are up to par and what they are interested in for their drummer position, at least to some degree, because they most likely have already heard and seen you play on videos and audio recordings that you submitted or maybe they've even seen you play live. 
When auditioning for a band or artist at this level, they may have a fairly large catalog of recorded music out there and hopefully they will give you a list of songs that they would like for you to perform with them at the audition. If you are fortunate enough to get a list of material to prepare with, learn the songs down to the last note. You never know what the expectations are going to be but if you learn and know the tunes exactly as they were recorded, you can always make adjustments if the band asks you to play a different part or arrangement during the audition process. It is always a great idea to do your research on the band, use the internet to check out their website, social media, watch and study any videos that they have out there in order to get the vibe of the band. Getting into that mindset will be an asset. Sometimes bands and artists are looking for something completely different from the drummer or musician that they previously had working with them and they may tell you to "put your own stamp" on the songs with your drumming, this gives you a chance to be a bit more free in how you perform and interpret the songs, always a great thing! 
When you are auditioning for higher level acts and artists, their management team may give you very little insight and information to work with prior to the audition. Often times you get a date, a time and location for the audition and that is it. I have had many auditions like this as well. In these cases, it is impossible to anticipate what songs you may need to prepare to play. Sometimes the band or artist may have such a huge catalog that you can't learn all of their songs. In this case, again do your research learn the songs that they have put out as singles and/or the ones that they may have promoted more than others. I have been in those situations and have tried to learn a variety of the artist's material, sometimes they want you to play them other times they go with a completely different approach. We have to be prepared for anything. During one audition that I went to the band actually had a drummer playing with them during the audition. I walked into the room, the band played 2 songs from beginning to end while I stood there watching. When they were finished with the songs the singer said, "okay now you come up and play these songs and the parts that this drummer just played".  Sometimes you just don't know what you are going to be asked to do. 
As I mentioned earlier, band and artist auditions are much like applying for jobs and going to job interviews, especially if you are a working musician that relies on your gigs to pay the bills.  When you are approaching a band or an artist that is looking for a drummer whether it is a more causal contact that you have with them or if you are going through a more formal type of process, it is important to conduct yourself in a professional manner. Serious and career minded bands are looking for the whole package with the musicians that they work with. Being an incredible drummer or musician is only one aspect of what many bands and artists will be looking for when they evaluate and consider you as potential candidate for the gig. 
Of course we want to be musically and technically as a prepared as possible for any audition situation, however we have to consider some other very important aspects of the process. Having a solid press kit that effectively represents you and your skills and abilities is crucial and it can be the difference of you getting or not getting an audition opportunity. Bands and artists that are looking to hire musicians are going to want to know about your history and past experiences, who you've worked with, etc. Be sure to have a great bio, photos and audio and video examples of your work. Some bands and artists will require you to be well versed in multiple styles of music so be sure to showcase your diversity. Tailor your press kit and correspondence to an artist or band based on what they are looking for. Of course you want to let them know about ALL of the things you have already done but it you are trying to get a gig with in R&B Artist you probably don't want to send them a bunch of songs and videos of you playing speed metal. You want to try to fit what they are looking for as soon as they hear and see you. 
How you conduct yourself via phone, email and in person is also extremely important. Show respect and be professional, remember; you are selling yourself - who you are, your personality and your skills and abilities as a drummer. Your attitude, disposition and personality are as important as your playing ability. Respond to communication in a timely manner and be sure to follow up with your contacts. When you go to an audition, be super prepared, be early not just on time, show that you are a team player and that you can follow direction well. Especially in higher level, more professional situations, the artist and/or band will already know that you can handle the gig from a playing and technical perspective and they will be looking for your personal and musical chemistry and overall vibe with them. You need to be yourself and offer them something unique yet still stay within the arena of what they are looking for. Be honest with them about your abilities and show them that you are willing to put in the work to get the gig. If you are looking for any assistance and guidance in preparing for an audition please feel free to contact me, I am always happy to assist drummers with anything that I can. Now go out there and get those gigs! 
Doug Meola